Details
Christina Baader was born in Stuttgart, Germany. She initially completed piano studies at the Staatliche Hochschule für Musik und Darstellende Kunst Stuttgart in the class of Heidi Benmessaoud and received a postgraduate piano diploma at the Conservatoire de Musique de Lausanne under the professorship of pianist and conductor Prof. Jean-François Antonioli.
During her academic studies she pursued further training in singing technique and started to perform in opera productions and recitals in Montreux, Geneva, Zurich, Stuttgart and Cologne. In France, where she was granted a state scholarship from the Region of Burgundy, she firstly studied under Prof. Jean-Pierre Blivet. Since 2009 she perfected her skills under the renowned singing teacher Irina Gavrilovici in Vienna.
She toured through Japan as a soloist with the Vienna State Opera Ensemble. Returning to Japan in 2009, she performed the alto solo part in Beethoven's Ninth Symphony in Hiroshima with the Hiroshima Symphony Orchestra under conductor Kazufumi Yamashita.
In international opera productions she embodied the dramatic mezzo roles in Tschaikowsky's Eugen Onegin, Wagner's Die Walküre, Verdi's Rigoletto, Mozart's Così fan tutte and Die Zauberflöte, as well as the title roles in Menotti's The Medium and Gluck's Iphigénie en Tauride in Vienna.
To date Christina Baader has performed the title role of Bizet's Carmen more than 100 times in various cities in Germany, France, Belgium, Switzerland and Austria and quite recently during a much acclaimed production by Frank Van Laecke, with whom she already worked in his mise-en-scène of Britten's Peter Grimes.
She was a soloist ensemble-member of the Theater für Niedersachsen where she sang among many other roles Klytämnestra in Gluck's Iphigenie in Aulis, Mrs Quickly in Verdi's Falstaff and Mary in Wagner's Der fliegende Holländer. She has worked with directors such as Frank Van Laecke, Hans-Peter Lehmann, Axel Ranisch, Jetske Mijnssen, Frank Hilbrich and conductors including Daniel Lipton, Kazufumi Yamashita, Nayden Todorov, Emiliano Patarra and many others.
Besides her opera appearances, Christina Baader is frequently engaged as a concert-singer.
She also was invited to sing the second alto part in Mahler's Eighth Symphony under conductor Jimmy Chiang in Hong Kong with Wiener Sängerknaben and Arnold Schönberg Chor.
In 2020 she sang the alto solo part in Mahler's Second Symphony in the Golden Hall of the Wiener Musikvereinssaal.
In addition she sang the Mezzosoprano Part of the Verdi Requiem in De Singel Antwerpen and in the Kozerthaus Wien.
Since November 2017 she is engaged at the Opera Graz as a guest.
In August 2019 she performed again the title role of Bizet's Carmen under Nayden Todorov in Germany and she will sing this part also in 2022 in the Amphitheatre of Hanau. 2021 she had returned to the opera in Graz for Morgen und Abend from Georg Friedrich Haas under the musical leadership of Roland Kluttig and the direction of Immo Karaman.
The Mezzosoprano lives in Vienna.
***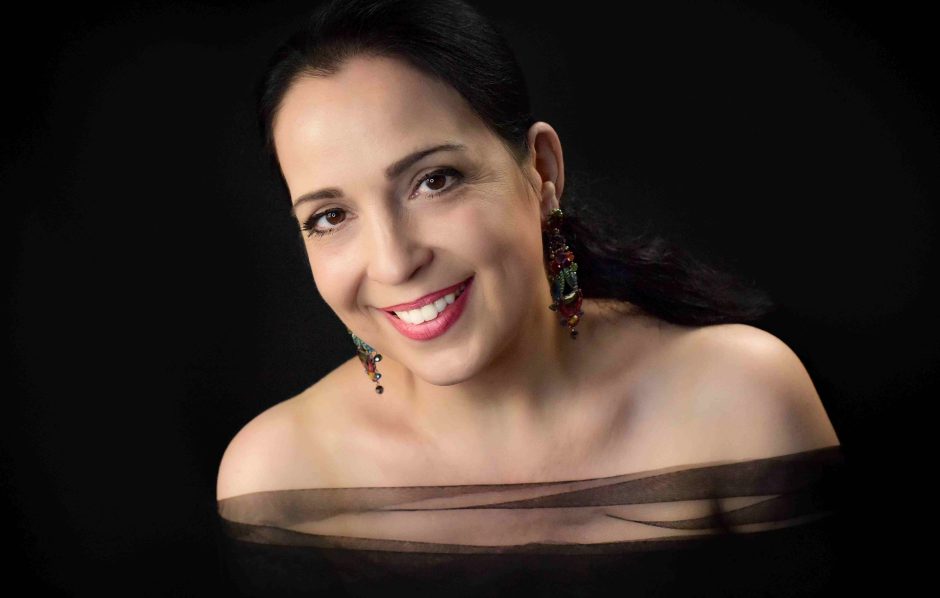 Visit Website