Details
Born in Limanowa, Poland she began her musical education as a violinist and vocal studies at the K. Lipiński Academy of Music in Wrocław in the class of prof. Tadeusz Pszonka, which she graduated with honors. After graduation, she raised her qualifications by completing postgraduate studies in the field of oratorio music. In 2015 she defended the title of doctor of art.
Her vocal skills were developed, among others under the direction of Helena Łazarska, Carol Richardson, Teresa Żylis-Gara, Cristina Miatello in Poland and abroad.
In 2005, as a student, she debuted on the stage of the Wrocław Opera with the party of the Third Lady in the opera "The Magic Flute" by W.A. Mozart under the director T. Zatheya and since 2011 she is a soloist of this Opera. On her stage she created many operatic roles, for which she gained the recognition of critics and viewers. In 2017 she received the title of "Singing of the Year", for the role of Azucena in the opera "Il Trovatore" and the readers of Gazeta Krakowska chose her "Personality of the Year 2016" in the field of culture.
She was the Finalist of the 7th Moniuszko International Competition in Warsaw in 2010. She received the Third Prize at the 14th International Vocal Art Competition Ada Sari in Nowy Sacz in 2011, the Second Prize at the 1st International Competition Jan Kiepura in Krynica Zdroj in 2013, the First Prize at the 2nd International Competition  Andrzej Hiolski in Kudowa Zdrój in 2013, Second Prize at the VII International Vocal Competition in Zdar nad Sazavou in the Czech Republic in 2014, and Third Award and Special Awards at the XI International Competition Gabriela Beňačková in Jihlava in the Czech Republic in 2018.
In 2008-2018 she gained recognition of Polish opera theaters and concert halls in Gdańsk, Kraków, Białystok, Katowice, Kalisz and Warsaw.
The operatic repertoire of Jadwiga Postrożna includes the following roles: Azucena (I.Trovatore, G. erdi), Dalila (Samson et Dalila, C. Saint-Seans), Santuzza, (Cavalleria Rusticana, P. Mascagni), Fenena (Nabucco, G.Verdi), Suzuki ( Madama Butterfly, G. Puccini), Ulrica (Un ballo di maschera, G. Verdi), Kończakówna (Prinz Igor, A. Borodin), Olga (Eugeniusz Onegin, P.I. Czajkowski), Marcelina (Figaro's Wedding, W.A. Mozart), Flora Bervoix (La Traviata, G. Verdi), 3rd Lady (Die Zauberflöte, W.A. Mozart), Berta (Barber of Seville, G. Rossini), Old Lady (Candide, L. Bernstein), Tisbe (La Cenerentola, G. Rossini), Cuniza (Oberto, G.Verdi) Cześnikowa (The Haunted Manor, St. Moniuszko).
Her performances led her to concert halls in Poland, the Czech Republic, Bulgaria, Russia, China, Germany, Austria, Slovakia, Hungary and Switzerland.
She collaborated with directors such as: M. Znaniecki, J. Aleksandrov, L. Adamik, K. Lada, A. Leitenshneider and conductors, among others: Ch. Olivieri-Munroe, T. Kozłowski, J. Kasprzyk, M. Nałęcz-Niesiołowski.
***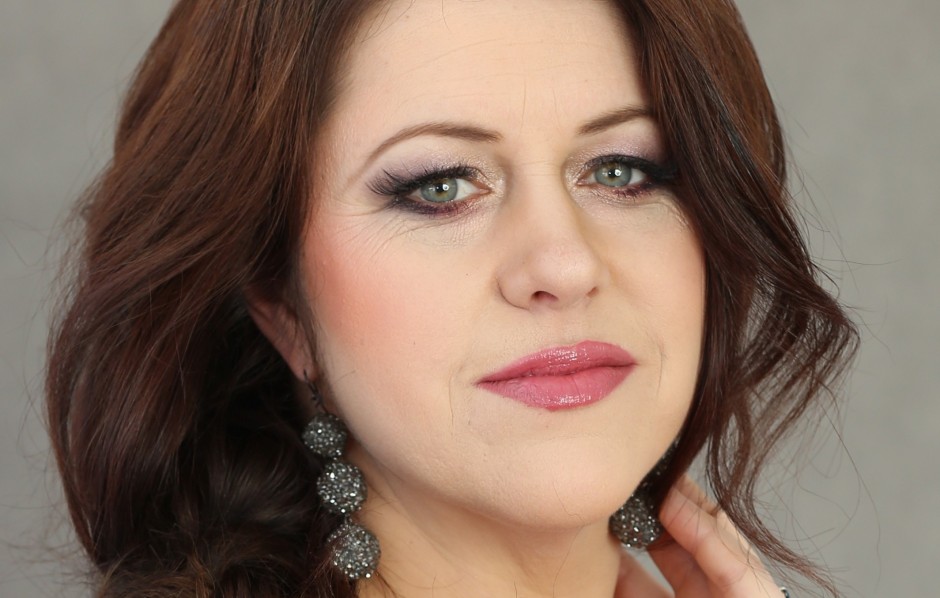 Visit Website