Details
Catherine Hunold has established herself as a worthy successor of the great French soprano Régine Crespin. She is enjoying an international career debut, gaining recognition at an early age for the power of her voice and her keen and deeply felt musicianship. Jumping in her first Isolde at the Praha State Opera, she is now turning to some of the most demanding roles of the dramatic soprano literature.
Her recordings include Le Mage by Massenet, Les Barbares by Saint-Saëns (International Opera Awards) and Semele by Dukas with the Brussels Philharmonic released on the Palazetto Bru Zane label. Catherine Hunold takes part in the classical TV show "The Music Box" devoted to women's voices, released on Naïve, and also features as Madame Lidoine in Dialogues des Carmélites on french TV.
She recently has scored notable personal success as Ortrud in Lohengrin acclaimed by the press and by the public. Engagements this season and beyond include Ortrud with the Angers Nantes Opera, with the Korean National Opera and with the Saint-Etienne Opera, Wesendonck Lieder with the Limoges Opera, Schubert/Mahler concert with the Rouen Opera, Beethoven's Symphony N° 9 with the Mulhouse Symphonic Orchestra, Harawi with the Messiaen Festival, her first Marguerite in Damnation de Faust with the ONPL in September 2017.
Her debut in Brünnhilde in Wagner's Die Walküre at Rennes Opera alongside Willard White as Wotan was a huge triumph and it was a precursor to her return to Rennes as Ortrud, the title role in Puccini's Turandot, Leonore in Beethoven's Fidelio and Wesendonck Lieder in recital. Highlight of Catherine Hunold's 2015 season included her house debut at Paris Bastille National Opera as Brünnhilde in "Siegfried ou l'anneau maudit".
Also revered for her interpretations of French romantic works, Miss Hunold was highly acclaimed in Penelope by replacing Anna Caterina Antonacci at very last minute in Rhin National Opera. Performances have included Anahita in Le Mage for the Massenet Biennale at Saint-Etienne Opera, as well as Floria in Les Barbares by Saint Saens, the title role of Berenice by Magnard at Tours Opera, the title role of Francesca da Rimini by Ambroise Thomas and Pepa in Mateo Falcone by Theodore Gouvy in Metz Opera, Agnès in La Nonne sanglante by Berlioz under Alain ALTINOGLU for the Radio France Festival.
Miss Hunold has made numerous concert and recital appearances in Europe. Her concert credits include recital at the Vlaasme Opera with Graham Johnson around Mahler's Knabenwundenhorn, and most of the major works for the dramatic soprano including Mahler's Symphony No. 8 with the Trondheim Symfoniorkester led by his music director Eivind Aadland, Verdi Requiem with the Het Brabants Orchestra, at the Eindhoven Muziekgebouw and Rotterdam De Doelen, Beethoven's Symphony No. 9 under Jonathan Schiffman at Avignon and Toulon Opera.
She has performed in international opera and concert houses including, amongst others Theatre des Champs Elysees, Vlaasme Oper, Théâtre du Châtelet, Praha State Opera, Theater an der Wien, Opera de Nice, Opera d'Avignon, Opera de Toulon, Opera National de Montpellier, International Maifestspiele the Wiesbaden Opera, Salle Gaveau, Cité de la musique, Festival de Radio France Montpellier, Teatro Malibran, Opera- Théâtre de Metz-Métropole, Atelier Lyrique de Tourcoing.
Her concert and opera activities have brought her together with an array of respected conductors including Michael Schonwandt, Eivind Aadland, Philippe Auguin, Alain Altinoglu, Jan Latham Koenig, Walter Kobera, Jacques Lacombe, Jérémie Rhorer, Jacques Mercier, Kees Bakels, Paul-Emmanuel Thomas, Rudolph Piehlmayer, Pascal Rophé. She sung with ORF Radio-Symphonieorchester Wien, Spectra Ensemble, Ensemble Modern of Frankfurt, Trondheim Symfoniorkester, Het Brabant Orchestra, Orchestre de la Grande Ecurie et de la Chambre du Roy, Orchestre National de Montpellier, Orchestra dell Accademia Filarmonica di Saluzzo, Orchestre Philharmonique de Nice, Orchestre National de Lorraine…
Past operatic credits include among others Lady Macbeth from Verdi's Macbeth in Paris, Bessie with Angelika Kirschlager in Kurt Weill's Mahagonny Songspiel at the Theatre de Champs Elysees and the Theater an der Wien, a Blumenmädchen and Kundry understudy in Parsifal in Nice Opera, the 5 Magd and Elektra understudy at the Montpellier Opera, Ilsa in Hercules Haché world premiere by Lucien Posman at the Vlaasme Opera, Clorinda in Il Combattimento di Tancredi e Clorinda by Monteverdi, Electre in Idomenée by Campra at the Hessisches Staatstheater Wiesbaden.
Miss Hunold worked with stage directors as Philippe Sireuil, Carlos Wagner, Alain Garichot, Marcelo Lombardero, Juliette Deschamps, Roland Aeschlimann and choregrapher Lucinda Childs… Prize winner of several international competitions, Catherine Hunold was finalist of the famous WAGNERVOICES 2006, awarded the Grand Prize at the European Competition in Arles, the 2nd prize of the Maria Kraja competition in Tirana, the Gold Medal of the Young Soloists International Competition in Luxembourg and the SACEM prize for her interpretation of songs by Francis Poulenc.
A Paris born, Catherine Hunold made her first opera steps at the age of 11 at the Opera Comique in L'écume des jours by Anton Denisov. Early recognized by the elders, she works with such distinguished musicians as the french coloratura soprano Mady Mesple in Paris, Dame Margaret Price at the Vlaasme Operastudio, Graham Johnson, Christa Ludwig, Malcolm King. At the personal invitation of Christa Ludeig, she follows her masterclass around the Strauss, Wagner and Puccini heroines at the Villecroze Academy of Music expanding her repertoire to Ariadne, Elsa, Tosca and the Marschallin as well as being the recipient of the Villecroze Foundation Career Grant to prepare her future role with Christa Ludwig in Vienna. In Paris, with the bass- baritone Malcolm King she turns definitively into the dramatic soprano repertoire.
***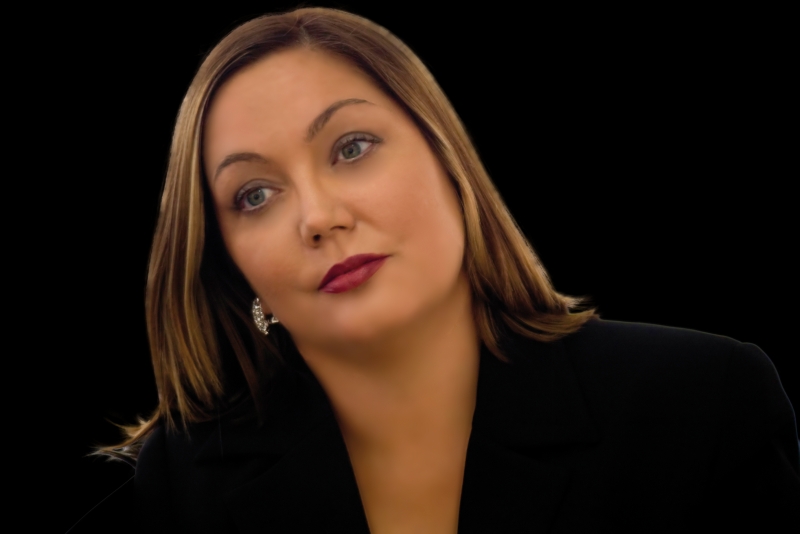 Visit Website