Details
Amadeus – Chamber Orchestra of Polish Radio
Founded by Agnieszka Duczmal, it's her signature orchestra, continually directed by her since its formation in 1968 in Poznań. In 1976 together with its conductor, the orchestra received the Herbert von Karajan silver medal at the International Encounters of Young Orchestras in West Berlin.
Under the direction of Agnieszka Duczmal, the orchestra recorded over 10 000 minutes of music (from baroque to contemporary) for the Polish Radio. Further it performed hundreds of concerts broadcasted by the Polish Radio and foreign radio broadcasts, including NDR, WDR and SFB in Germany, BBC in London and CBC in Montreal.
Conducted by Agnieszka Duczmal, the orchestra recorded 110 concerts and programmes for the Polish Television, five hours of music for Télévision Française 1 and a one-hour programme including Polish music for the NHK (Japan Broadcasting Corp.) "Amadeus" also made 47 recordings.
Among the artistic achievements are numerous world premieres, including the first recording of The Goldberg Variations of J. S. Bach, transcribed by Józef Koffler for chamber orchestra.
Many composers dedicated their works to Agnieszka Duczmal and her Orchestra, including, notably, Krzysztof Knittel (oratorio St. Matthew Passion), Krzysztof Meyer, Jerzy Maksymiuk, Henryk Mikołaj Górecki, Seweryn Krajewski and Piotr Moss. A recording of Three Pieces in Old Style by Henryk Mikołaj Górecki, performed by the Orchestra conducted by Agnieszka Duczmal, was second most listened to track on the UK's classical favourites in 2008.
"Amadeus" played in most European countries as well as in the United States of America, Canada, Mexico, Brazil, Kuwait, Japan and Taiwan.
The orchestra has been working with world-renowned soloists such as: Martha Argerich, Håkan Hardenberger, Steven Isserlis, Peter Jablonski, Krzysztof Jakowicz, Gary Karr, Kevin Kenner, Konstanty Andrzej Kulka, Katia i Marielle Labeque, Mischa Maisky, Adam Makowicz, Al Di Meola, Igor Oistrakh, Piotr Paleczny, Ewa Pobłocka, Ewa Podleś, Alexandre Rabinovitch, Vadim Repin, Bernard Ringeissen, Grigory Sokolov, Henryk Szeryng, Agata Szymczewska, Guy Touvron, Ingolf Wunder, Maxim Vengerov, Jan Vogler, Gheorghe Zamfir and Tabea Zimmerman.
Among the concert halls where the orchestra performed, the most renowned were: the Concertgebouw in Amsterdam; Philharmonic Concert Halls in Berlin, Cologne, Munich and St. Petersburg; the Gewandhaus in Leipzig; Musikvereinssaal in Vienna; Pollack Hall in Montreal; Queen Elizabeth Hall in London; La Scala in Milan; Tokyo Opera City Concert Hall; Konserthuset in Stockholm; Conservatorio di Santa Cecilia in Rome; Koningin Elisabethzaal in Antwerp; Theatre Royal de la Monnaie in Brussels; Tchaikovsky Hall in Moscow Conservatory and Beethovenhalle in Bonn.
"Amadeus" regularly participates in numerous European music festivals. In its regular concert series, it has also been promoting young talented Polish musicians and took part in interdisciplinary projects.
Since 2009 Anna Duczmal-Mróz has been the orchestra's second conductor.
***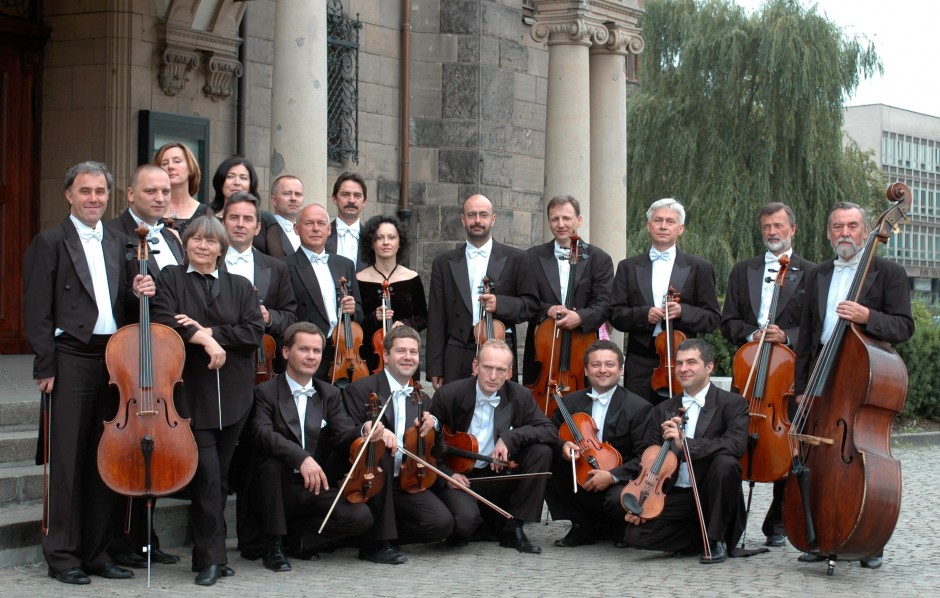 Visit Website