Details
Michał Znaniecki was born in Warsaw where he attended the Academy of Dramatic Arts, subsequently completing his studies in Brussels, Bologna and Milan.
His directing career began in 1994 with productions in Poland, France, Belgium, Ireland and Italy with Italian and Polish modern playwrights and Shakespeare, Lorca and Marlowe.
His work with actors was concentrated on techniques of improvisation and construction of characters following the method of Thierry Salmon. At that time he was also attracted by the musical world, participating in several music productions like The Marriage of Gogol /Mussorgsky, Les belles soeurs of Tremblay and others. His first opera to direct was La Molinara (Paisiello), and since then he has worked on more than one hundred operatic productions, bringing him to the main theatres of Warsaw, Poznan, Florence, Como, Cagliari, Bologna, Milan, and Rome among others. He has directed the operas of Berlioz, Bizet, Donizetti, Halévy, Haydn, Moniuszko, Monteverdi, Mozart, Orefice, Pergolesi, Rossini, Strauss and Verdi. In 1995 he was invited by the Teatro alla Scala in Milan to produce (write, direct, and design) the multilingual project Autour of Chopin, a show inspired by the salons of the romantic period. In 1996 this piece inaugurated the new hall of the National Theater in Warsaw.
He is the founder of Ape Teatrale which brings lesser-known works to spaces other than traditional theatres, performing in gardens, squares, churches and streets in the main towns of Poland and Italy. He has collaborated with several festivals in Europe (10 volte Faust-Como (artistic director), Cantiere Internazionale di Montepulciano (Pierino e il lupo/Prokofiev, 1999), Rossini Opera Festival/Pesaro (Labirinto Leopardi, 1998), Pergolesi Spontni Festival- Iesi (Metastasiana 2002, A Midsummer Night's Dream 2003), Opera Wexford Festival (Straszny dwor/Moniuszko, 1999, The Threepenny Opera/Weill 1999, Die Drei Pintos/Mahler-Weber 2003, Luglio Musicale Trapanese, Macbeth 2001, Simon Boccanegra 2002, Rigoletto 2003, Un ballo in maschera 2005, Zdarzenia teatralne, Tczew (Romeo and Giulietta, 2001) and the most important drama schools in Italy, Poland and Austria. As a teacher he follows several didactic projects and stages with students and groups interested in theatrical education and multi-culture exchanges, collaborating with LIMENTEATRO of Turin. Since 2005 Michał Znaniecki has also been the Artistic Director of Association CON-TEATRO.
Last years' productions: Bella dormiente nel Bosco/Respighi (Teatro Comunale di Bologna), El retablo de Maese Pedro/De Falla (Lugo Festival, Teatro Comunale Bologna, Teatro Verdi Sassari), L'isola Disabitata/Haydn (Teatro Verdi Trieste), Mose in Egitto (Teatro Verdi Sassari), Mandragora/Szymanowski (Festival delle Nazioni), L'Ape Musicale/Da Ponte (Teatro Pergolesi Jesi), Ascanio in Alba/Mozart (T. Comunale Bologna), Man and Boy: Dada/Nyman (Piccolo Teatro Regio Torino), Histoire du Soldat/Stravinsky (Teatro Verdi Sassari), Esther/Praszczalek (Opera Wroclawska), Hagith/Szymanowski (Opera Wroclaw), Don Giovanni/Mozart (Teatro Grande Brescia, Opera Massy, Paris, Teatro Sociale Como, Teatro Ponchielli Cremona), Cosi fan Tutte/Mozart (Opera Wroclawska), Cosi fan Tutte/Mozart (Luglio Musicale Trapanese).
In 2007 he produced Alfano's Cyrano de Bergerac with Placido Domingo and Sondra Radvanovski in Valencia. After that he produced Rigoletto in Wroclaw Opera House and Trapani, Bluebards Castle of Bartok in Bilbao, an open-air Elisir d'amore of Donizetti for the Water Festival. His production of the musical Jekyll & Hyde in Chorzow received the Golden Mask Award as The Best Show of the Year.
The beginning of 2008 was dedicated to Mozart's Cosi fan Tutte in Bilbao Opera House in Spain ABAO.
As the new Artistic Director of the Polish National Opera he produced Lucia di Lammermoor in Warsaw, L'italiana in Algeri in Lodz, Samson and Dalila in Bologna and open-air Otello of Verdi in Wroclaw.
In 2009 Michał Znaniecki produced L'Elisir 'amore, Don Giovanni, Lucrezia Borgia, Samson and Dalila and the musical The Producers (the new Golden Mask award as The Best Director). Since 1st of July 2012, Michał Znaniecki has been the new General Manager of Teatr Wielki Opera Poznan in Poland, collaborating with the Israeli Opera (Ernani), Teatro Argentino de La Plata, ABAO Bilbao, Opera Krakow, Teatro Sodre de Montevideo (Onegin), Teatro Verdi di Pisa (Candide), Teatro La Maestranza de Sevilla and Teatro Real de Madrid (EL diario de un desaparecido, Janacek).
Since 2008 the most important part of his work is in South America. He cooperated with Teatro Argentino de La Plata, Teatro Colon/Buenos Aires, Teatro Solis/Montevideo, Opera in Manaus (Brazil) and many other places.  His last production was Hagith by Karol Szymanowski in Teatro Colon. This opening night started the cooperation with Teatro Colon and the next productions are being planned now.
His Eugene Onegin (ABAO, Bilbao) received an Award Premios Liricos Teatro Campoamor as the Best New Production of the Year 2011 in Spain.
The Polish Minister of Culture has awarded Michał Znaniecki with a Gloria Artis silver medal.
***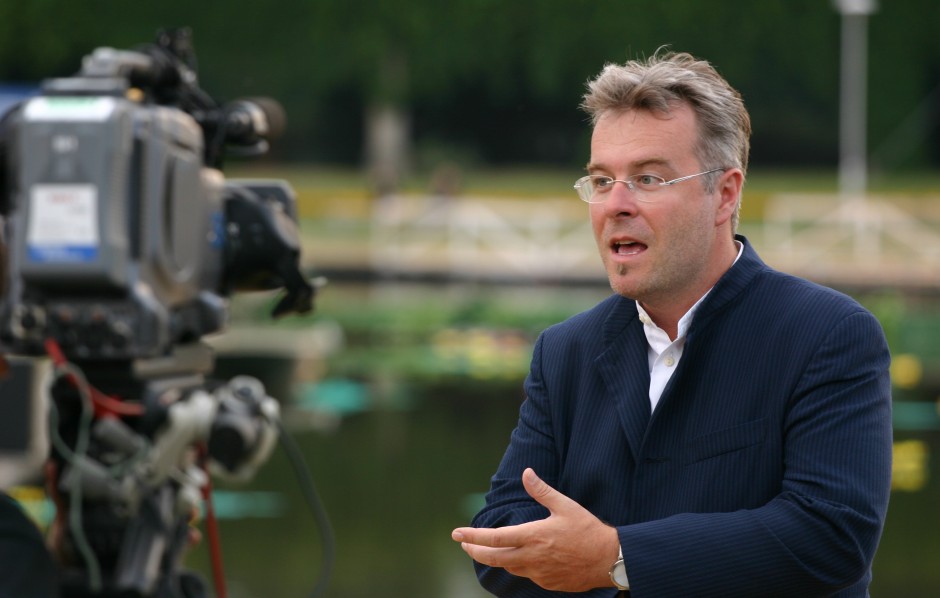 Visit Website